3 Carlton players picked for Scotland squad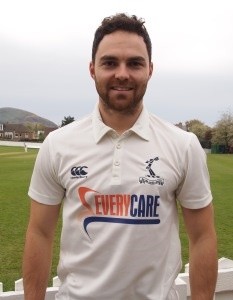 As main sponsor to Carlton Cricket Club, Everycare Edinburgh is delighted to learn that three Carlton players have been named in the Scotland squad for the 2015 Cricket World Cup to be held in New Zealand and Australia later this month and into March.
This will be the 11th Cricket World Cup, scheduled to be jointly hosted by Australia and New Zealand from 14 February to 29 March 2015. 14 teams will play 49 matches in 14 venues, with Australia staging 26 games at grounds in Adelaide, Brisbane, Canberra, Hobart, Melbourne, Perth and Sydney while New Zealand hosts 23 games in Auckland, Christchurch, Dunedin, Hamilton, Napier, Nelson and Wellington. The final match of the tournament will take place at the Melbourne Cricket Ground.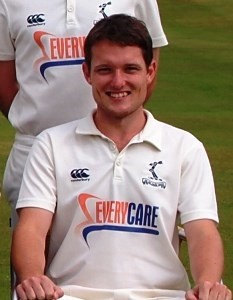 The Scots, pictured here in their Everycare shirts, will be captained by Carlton batsman, Preston Mommsen, and he will be joined by opener Hamish Gardiner and bowler Ali Evans, who first played cricket together for Carlton Juniors.
Preston, Hamish and Ali will also be joined in the Scotland party by another familiar face from Carlton's ground at Grange Loan – ex player/coach Toby Bailey, who is the national squad's analyst and fielding coach.
Everycare Edinburgh Managing Director, Martin Walker, said:
"We're very pleased to be associated with Carlton Cricket Club, and it's excellent news that 3 of their players have been selected – one of them as captain – for the Scottish squad. All of us at Everycare Edinburgh wish the entire team a massive "good luck" for all of their matches!"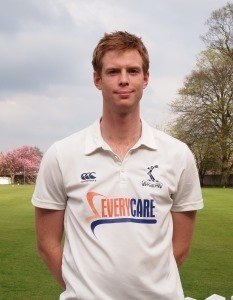 Following a short trip to the United Arab Emirates, where Scotland is playing against Afghanistan and Ireland, the party will head south to take part in the biggest games of their careers, facing up to the likes of New Zealand, England and Australia.
India is the defending champion, having won the tournament in 2011 when it was held in the Indian subcontinent, defeating Sri Lanka in the finals by 6 wickets.
Cricket World Cup 2015 – Scotland fixtures:
February
17th      Scotland v New Zealand – Dunedin
23rd      Scotland v England – Christchurch
26th      Scotland v Afghanistan – Dunedin
March
5th        Scotland v Bangladesh – Nelson
11th        Scotland v Sri Lanka – Hobart
14th      Scotland v Australia – Hobart