24 hour Live in Care favourite choice for elderly care provision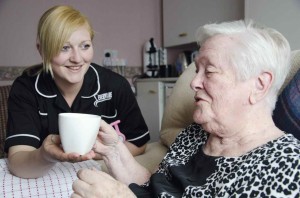 24 hour live in care is cheaper than keeping a person in an NHS bed.
A recent report in the Guardian newspaper has clearly found that most people in old age prefer to remain in their own home rather than go into a residential home.
It is clear that more needs to be done by NHS commissioners, local authorities and the government to support an individual in staying in their home ensuring that both care needs and care costs are managed more appropriately.
Whilst boyh the NHS and local authorities struggle with providing care to an ever increasing elderly population, the obvious choice of providing more live in care options appears to be ignored. Being able to stay in their own home, or return there after a hospital stay, improves an individuals sense of wellbeing and their health outcomes.
With the Care Act coming into force next year and the challenges of the Better Care Fund, it is the right time to raise awareness of live-in carers and nurses.
By facilitating early hospital discharge, live-in nurses reduce pressure on hospital beds and can hand over to live-in carers as the individual's recovery progresses, if necessary. A cost comparison between keeping a person in an NHS acute bed versus allowing them to return home with support is favourable. A hospital bed, before accounting for other expenses, costs between £1,820 and £2,1702 per week. A live-in nurse could cost around £1,475 a week. This offers a potential saving to commissioners of between £345 and £695 per patient per week.
If you would like to discuss live in care services provided by Everycare call the Everycare eastbourne office today.